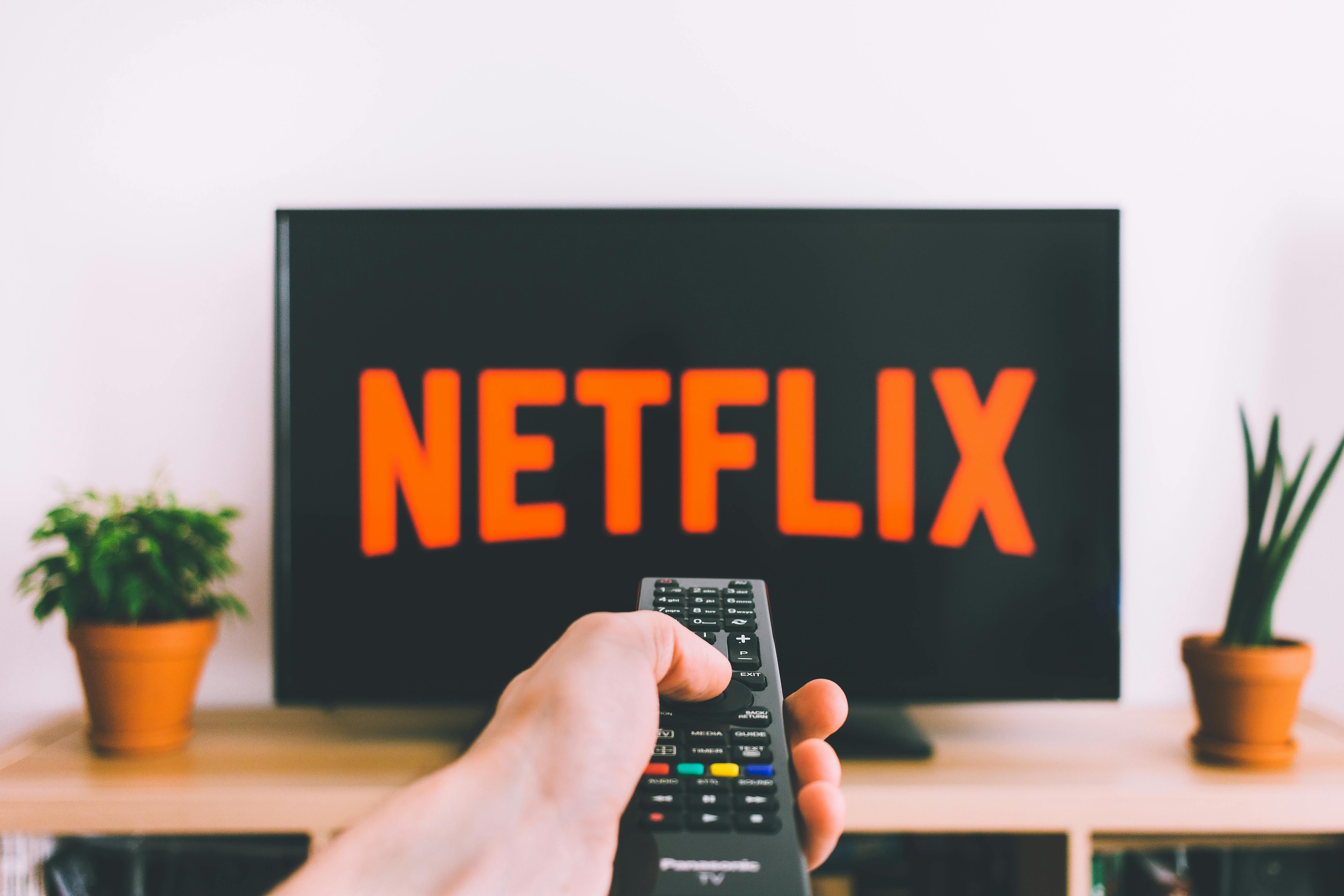 Tegoroczna jesień wyjątkowo nas rozpieszcza. Złota, ciepła i zachęca by większość czasu spędzać poza domem na spacerach czy wycieczkach. Chwile te mogłyby trwać wiecznie, ale wieczory nadchodzą coraz szybciej i stają się zdecydowanie chłodniejsze. Co zrobić gdy nadciągną czasy chłodu, deszczy i błogiego lenistwa? Od czasu do czasu warto zanurzyć się pod kołderką i włączyć dobry film czy serial. Dziś przedstawimy Wam kilka naszych propozycji.
This autumn is very kind to us. It's golden, warm and ideal for outside activities like trips and short walks. This season should last forever but every day we got less daylight. But what can we do when the weather is changing and cold, rainy and lazy days are ahead? It's time to watch a movie or a TV series. Today we want to share with you our autumn picks.
Kategoria serial | TV Series
INU
Dopóki nie zaczęłam studiować jedynymi serialami które znałam były polskie seriale obyczajowe i pozycje znane każdemu z topowych stacji telewizyjnych. Studiując odkryłam inny świat i zakochałam się w seriach historycznych, fantasty i kostiumowych, choć czasem wpadnie tez jakaś zagadka kryminalna.
Before I started the University, the only TV series I knew were Polish series from the main TV stations. While studying I found a different world of TV series and I fell in love in history, fantasy and costume dramas even if I watch series with criminal motives from time to time too.


Księga czarownic - A Discovery of Witches
Fantastyka jest bliska mojemu sercu. Na długie godziny lubię zanurzać się w książkach i filmach, które przedstawiają magiczny świat, pełen różnych dziwnych stworzeń. Historie rodem ze "Zmierzchu" nie porywały mnie nigdy, aż do czasu gdy spotkałam się z "Księgą czarownic". Ekranizacja od razu przyciągnęła mnie niesamowitymi kadrami, akcją i historią czarownic, wampirów i demonów. Akcja toczy się w obecnych czasach, a magiczne istoty które od lat starły się ukrywać mogą znów przyciągnąć uwagę ludzi. Wszystko przez Dianę Bishop, która budzi zainteresowanie dzięki temu że odnalazła od lat zaginioną księgę. Czarownica nie ma świadomości jak potężną moc w sobie skrywa. Jakby tego było mało pojawia się obok niej wampir, Matthew Clairmont. Jego obecność przyniesie jej miłość i wiele kłopotów, a nawet rozpęta wojnę! Serial wciąga sekunda po sekundzie i z niecierpliwością wyczekuje się kolejnego odcinka.
I enjoy fantasy - I can spend whole days reading books and watching movies about a magical world full of strange creatures. I don't like stories like from "Twilight" until I saw "A Discovery of Witches". The TV series version got me with amazing pictures, action and the story of witches, vampires and demons. The whole history is placed in the current era and magical creatures that tried to hide from humans for ages but now people are interested in them and that's all because of Diana Bishop which made that possible by finding a lost book. The witch does not know how powerful she is. But it's not her only problem, the other problem is a Matthew Clairmont, a vampire who goes together with love and troubles, he even starts a war! The serial will make you not able to stop it and waiting for a new episode feels like waiting for ages.


The Crown
Zaraz po fantastyce najchętniej oglądane są przeze mnie seriale historyczne. Mogłabym powiedzieć, ze to mój konik bo znam ich całkiem sporo. Postawię jednak kartę na te bardziej popularne, o których zapewne słyszało wielu. The Crown to urywki z życia królowej Elżbiety II. Zrealizowany na wysokim poziomie, czaruje nas kadrami i przenosi w odległe czasy. Postać samej królowej jest grana z charyzmą i uważam, że aktorka w pełni podołała zadaniu. Akcja nie toczy się szybko, ale możemy poznać wiele faktów z życia królowej. Tematyka dość ciężka - ukazuje ogrom wyrzeczeń, poświęcenia i bólu, a także odwagi i siły.
Besides fantasy, I like to watch historical series. I guess I can call them my favourites since I know lots of them. I guess this title you already know. The Crown shows us tiny bits from Queen Elisabeth II life. The high-end level of production is a pure magic that makes us teleport to old times with every scene. The Queen's character is charismatic and the actress playing this role did a great job. The topic of this series how much Queen has to sacrifice and get through but also how much effort, courage and strength are needed.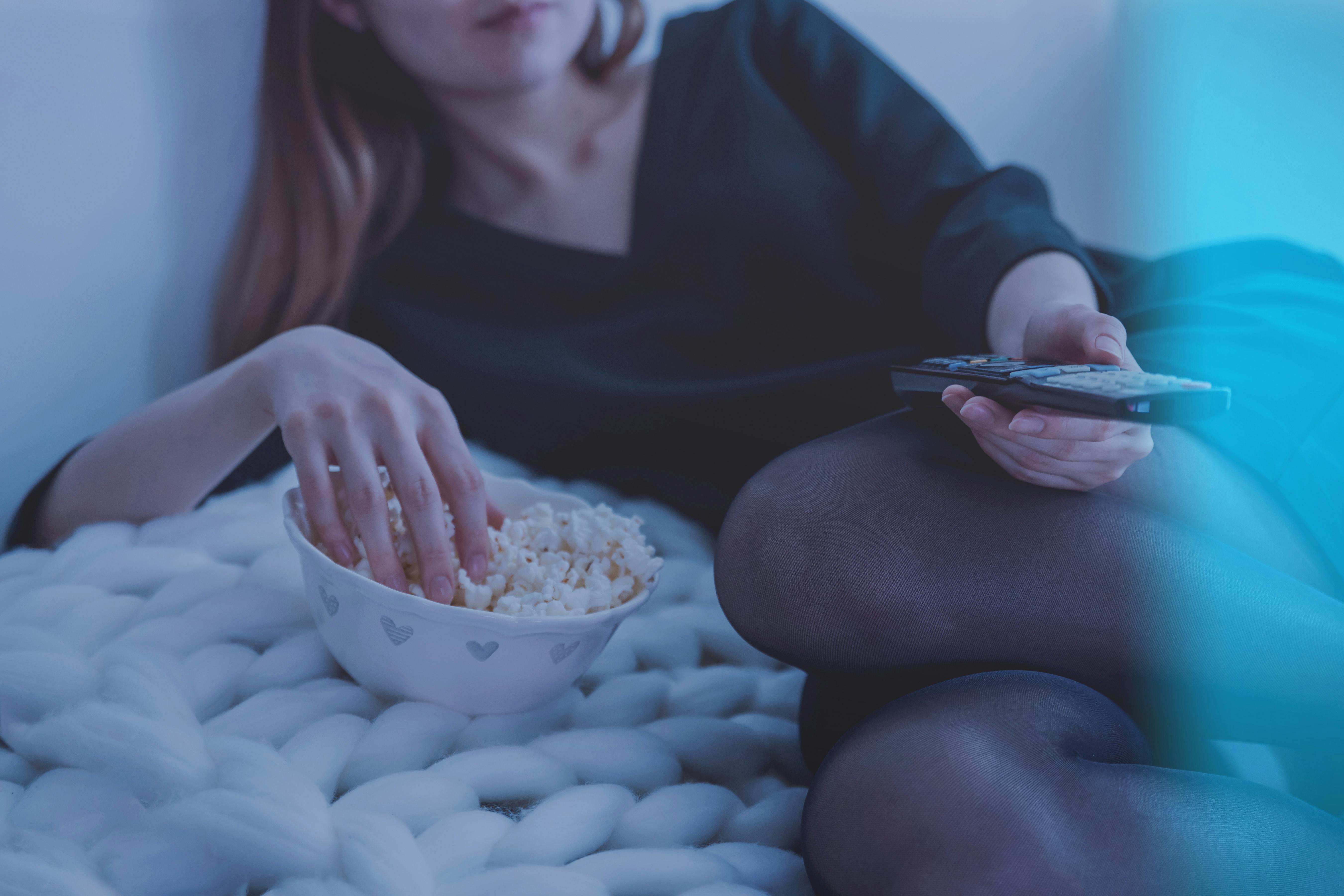 Reign
Połączenie historii z odrobiną fantazji i romantyzmu. Zdarzają się i takie pozycje, jedną z nich jest Reign - Nastoletnia Maria Stuart. Serial ukazuje historię życia młodej królowej Szkocji, która jako mała dziewczynka zostaje zaręczona z delfinem Francji. Ukrywana przez wiele lat przed nieprzychylnymi jej protestantami na wszelkie sposoby próbującymi się jej pozbyć. Na dwór francuski powraca jako młoda kobieta, która ma zjednoczyć dwa kraje i powrócić na swój tron. Serial jest pełen przewrotnych akcji, a także elementów fantazji, np. mikstury i wizje Nostradamusa. Niestety wielbicieli historii może trochę zawieść, tym bardziej że decyzja o zakończeniu serii spowodowała, że życie królowej po powrocie do Szkocji zobrazowano w kilku odcinkach.
Reign is a mix of fantasy and romance. This series shows the life of young queen of Scotland who has been engaged to a Dauphin of France as a small girl. She was hidden from the protestants that tried everything to eliminate her. She's back in France as a young woman whose mission is to unify two countries and get back to her throne. The series is full of fantasy elements like mixtures and visions of Nostradamus. Unfortunately, if you enjoy this story I have to tell you that you'll be disappointed because due to the decision of cancelling the show, only a few episodes are about the life of the queen back in Scotland.


Poldark - Wichry losu
Chociaż bardziej mieści się w pierwszej dziesiątce niż piątce moich ulubionych seriali, postanowiłam wspomnieć o losach kapitana Poldarka. Serial kostiumowy ukazujący malowniczą Kornwalię z czasów XVIII wieku. Ross Poldark powraca na swoje włości i do ukochanej Elizabeth, która oddała rękę innemu. Postanawia żyć dalej, przygarnia ubogą dziewczynę, która wkrótce potem odmienia jego życie. Przeniesienie się choć na chwilę do realiów tamtych czasów, pozwala dostrzec jak bardzo liczyły się pieniądze i władza by móc coś zmienić i przetrwać.
This series is more like Top 10 than Top 5 position series but still, I decided to go for the story of captain Poldark. This series shows a lovely view of 18th Century Cornwall. Ross Poldark goes back to his demesne and his love - Elisabeth, a girl that decided to get married to someone else. He tried to continue his life and takes care of a poor girl that soon will change his life completely. Going back to such times even for a while makes you aware of how valuable was money and power back in the days.


The Knick
Postanowiłam, że zainteresuję Was czym innym niż to co dla wielu może być oczywiste dlatego pominęłam Grę o Tron i Wikingów. Wielbicieli sal operacyjnych i niekonwencjonalnej medycyny zapraszam do szpitala z początków XX wieku. Zrozumienie funkcjonowania ludzkiego organizmu, ograniczony dostęp do leków i uzależniony lekarz. Wiele zwrotów akcji i nieco mroczne kadry na pewno nie pozwolą Wam prędko odejść od telewizorów.
I decided to make you interested in something different than Game Of Thrones or Vikings. If you love hospital and unconventional medicine then let's go back to the hospital in early 20th Century. Understanding the human body, a selected choice of medicines and an addicted doctor. There's a lot of plot twist and bit darker scenes which will keep you wanting more and more.


BAMBI
Nie wiele osób wie, że w wieku 18 lat odrzuciłam ofertę pracy jako montażysta - tak zmarnowałam moją jedną szansę na milion, ale filmy, seriale czy nawet gry i teledyski są dla mnie dużą inspiracja dla mojej twórczości czy nawet jeśli przygotowywuje zdjęcia dla marek czy zwyczajnych ludzi. Moje wybory mogą być inne - przez wzgląd na kolory aż po historię. Głównie oglądam koreańskie dramy co nie powinno dziwić. Często na Instagramie mówię o tym jak próbuje uczyć się nowych języków, ponieważ w moim przypadku od jezyków zależy czy dostanę dobrze płatną pracę więc nawet jeśli oglądam serial to muszę oglądać coś z czego mogę posiąść jakąś wiedzę, ponieważ mój czas jest ograniczony.
Not many people know that at the age of 18 I decided to turn an offer of working as a video editor - yep, I ruined my one chance but movies, tv series or even video games and music videos are a huge inspiration for my art or when I prepare photos for brands and individuals. My picks are very different - from a focus on colour to the history. I mostly watch K-dramas and that shouldn't be surprising. I talk about this a lot on my Instagram account that I'm trying my best to learn languages since that's my only value if I want to have a well-paid job, even if I watch a TV shows I need to watch something to learn at the same time since my time got really limited lately.


Because This Is My First Life
Wydaje mi się, że ta drama stała się moją ulubioną przez to jak prosto mogę odnaleźć cechy występujące u bohaterów u samej siebie. Historia jest o ludziach po 30-tce, którzy decydują się wziąć ślub nie znając się tylko po to aby spłacić pożyczkę i mieć gdzie żyć. Drama jest zabawna i pokazuje jak ciężka jest sytuacja młodych ludzi. Uwielbiam jak jeden z głównych bohaterów nie może zostać na nadgodziny w pracy, ponieważ musi nakarmić kota (swoją drogą bardzo pięknego kota!) i posegregować śmieci - coś do czego sama byłabym zdolna (i co w sumie już robię w pracy).
I feel like this K-drama became one of my favourites because I can easily find some of my traits in the characters. The story is about people in their 30's that decides to get married without knowing each other just to pay the loans and have a place to live. The drama is funny but it also shows how hard the situation of young people is. I just love how one of the main characters can't stay overtime at work because he has to give food to his cat (a beautiful cat by the way!) and recycle - something I would totally do (and I actually do).


Goblin
To pierwsza drama, w której się zakochałam - od każdego małego detalu jak kolorystyka po tzw. bromance. Drama jest perfekcyjna i dobrze się bawiłam oglądając ją. Przepraszam moich przyjaciół, którzy przeze mnie zaczęli oglądać dramy i teraz nie mogą przestać. Ta seria opowiada o 939-letnik Goblinie i uczennicy, która widzi duchy. Co ich łączy? Jedyny sposób aby Goblin zaznał spokoju to wyciągnięcie miecza z jego klatki piersiowej jednak problem w tym, że tylko panna młoda może to zrobić. Jest to fantastyka, ale bromance między Goblinem a Ponurym Żniwiarzem i to jak dziwaczne przygody ten duet może mieć są warte obejrzenia.
That's the first drama I watched and fell in love with - from every detail like colours to the bromance, it was perfect and I had such a great time. I'm sorry to my best friends but thanks to me they started to watch dramas and now they can't stop. This drama is about a 939-years old Goblin and a student that can see ghosts. What they have in common? The only way for Goblin to finally rest in peace is to get the sword removed from his chest but only Goblin's bride can do that. It's more like a fantasy/tale drama but the bromance between Goblin and Grim Reaper and how awkward this duo can be are on point.
Mr Sunshine
Nie chce tego mówić, ale żeby zobrazować Wam jak piękny jest to film muszę użyć sformułowania, że przypomina mi Wspomnienia Gejszy - głównie chodzi o poczucie estetyki. Jest to historyczna drama wymieszana z fikcją jednak część rzeczy, które tutaj zobaczymy są zgodne z prawdą a symbolika ukryta w niektórych scenach może być ciężka do zrozumienia na pierwszy raz, na szczęście istnieją blogi i fora internetowe, które są bardzo pomocne przy oglądaniu tej serii. Warto dodać, że soundtrack do tej serii to istna perfekcja. Dobra wiadomość? Tak! Drama dostępna jest na Netflixie.
I don't want to say that but to tell you how pretty this movie is I have to tell that it reminds me of The Memoirs of a Geisha - it's all about the aesthetic. It's a historical drama mixed with fiction but some stuff there is really accurate and the symbolism hidden in some scenes might not be easy to understand without learning more about culture might be hard, hopefully, there are blogs and forums that might be helpful with some scenes. Also, the soundtrack to this drama is perfect! The good news? This drama is available on Netflix.


Jak zostałem Rosjaninem - Kak ya stal russkim
Chyba każdy z nas zna stereotypy o Rosjanach? Ta seria opowiada o amerykańskim dziennikarzu - co zabawne granym przez polaka - którego wysłano do Rosji gdzie w oparciu o stereotypy musi się zmierzyć z wieloma dziwnymi sytuacjami. Jeżeli mieszkacie w wschodniej Europie czy macie korzenie z tych że regionów to na pewno niektóre rzeczy spostrzeżesz też i w swoim domu czy rodzinie chociażby jak to czemu ludzie trzymają reklamówki w reklamówce w domu? Znajdziecie tam nawet tutorial jak czyścić dywan na trzepaku - nie żartuje, u mnie pod blokiem nadal taki jest i przed świętami ciągle jest w użytku.
I guess we all know stereotypes about Russians? This series is about American journalist - the actor that played in this series is actually Polish - being sent to Russia where he has lots of situations that are based on stereotypes that if you live in Eastern Europe or you have Eastern European roots you can easily understand or see some stuff in your own house or family like why do we all keep plastic bags in a plastic bag? You can also see how we clean our carpets, just a small tutorial - I'm not joking, I have a carpet hanger in front of my house and it's used only before important holidays like Christmas or Easter.


What's wrong with secretary Kim
Miałam dylemat czy powinnam wspomnieć o Riverdale? Ale to pewnie już wszyscy znacie wiec wybrałam coś innego. Kolejny koreański serial kochany przez wiele osób włącznie ze znajomymi niezainteresowanymi koreańskimi dramami. Jest to historia sekretatki Kim, która decyduje się rzucić pracę i skupić się na sobie i swoich pragnieniach, ale jej narcystyczny szef nie chce aby sekretarka odeszła więc kroi się tutaj wiele zabawnych sytuacji
I had hard times with this decision, should I put Riverdale here? I guess everyone knows this show so I decided to go the different way. It's another Korean drama loved by many of my friends that are not into K-dramas. It's a story about Secretary Kim that decides to drop out of work and focus of herself and what she wants but her narcissistic boss doesn't really want her to leave so funny things are going to happen.
Kategoria film | MOVIES
INU
Jeśli chodzi o filmy które oglądam, nie odbiegają one tematyką od seriali. Czasami tylko lubię włączyć sobie coś wzruszającego, historie z życia czy komedie romantyczne. Musicie tez wiedzieć ze kocham filmy których tematem przewodnim jest muzyka !
If it comes to movies I watch, they are not different from TV series I like. Sometimes I like to watch something emotional like the story taken from a real life or romantic comedy. You have to know that I love movies about music as well.


Control
Jeśli choć trochę w duszy gra Wam rock, to pozycja obowiązkowa do nadrobienia. Control powstał na podstawie książki napisanej przez żonę Iana Curtisa - wokalisty zespołu Joy Division. Zrealizowany w czarno białych kolorach i niesamowitym klimacie oddającym smutną historię - muzyka chorego na padaczkę, który z dnia na dzień wygasa. W filmie pojawia się mnóstwo kawałków zespołu, a sam aktor jest bardzo podobny do prawdziwego Curtisa.
If you like rock music even in a tiny bit then you have to see this movie. Control is a movie based on a book made by a wife of Ian Curtis - a vocalist of Joy Division. It's a black & white movie and an unusual climate that fits the sad story of a musician that has epilepsy and whose life is running out every day. The movie is full of the band's music and the main actor looks very similar to Ian Curtis.


Jeden dzień - One Day
Pokręcona historia przygody z czasów młodości, która zaowocowała przyjaźnią na lata. Ona twardo stąpa po gruncie i jest zbyt poważna dla niego - gościa który chce osiągnąć wszystko, być na szczycie, kariera i drogie zabawki są dla niego najważniejsze. Co roku tego samego dnia postanawiają się spotykać, przez wiele lat nie dopuszczając do siebie że jest pomiędzy nimi coś więcej. Historia miłości, pięknej i skomplikowanej.
A twisted story of young people that ended up with a friendship for ages. She's having both feet on the group and she seems to be very serious to a guy that wants to be on the top of the world and things such as career and expensive 'toys' are the most important for him. They decided to meet each other every year on the same day but for ages, they ignore their feelings to each other. It's a story of love - a beautiful but complicated love.


Mamma Mia 1 & 2
Ktoś z boku mógłby pomyśleć, że jestem melomanką. Czasami po prostu najbardziej relaksują mnie musicale, takie właśnie jak ten piosenkami ABBY! Momentami covery z filmu o wiele bardziej podobają mi się niż oryginały, często też je śpiewam. Historia prosta jak drut, a jednak całkiem przyjemnie się ogląda odkrywanie swoich korzeni i taką ulotną miłość.
Someone would say that I'm a music lover. But what can I go that musicals are the most relaxing for me, especially the one with ABBA's music! Sometimes I like the covers from the movie more than original versions, I also sing along a lot. The story is so easy to understand but it's a nice experience to see the main character learning about her roots and fickle love.


Siedem dusz - Seven Pounds
Początek tej historii sprawi, że w głowie pojawi się mnóstwo znaków zapytania i obudzi się mnóstwo sprzecznych uczuć. Z czasem wszystko zaczyna się klarować, a historia ma jednocześnie smutne i radosne zakończenie. Gdyby Ben nie czuł się winny spowodowania wypadku, nie postanowiłby ocalić innych siedmiu dusz. Tak bardzo chce naprawić to co się stało, że sam postanawia się poświęcić. Bardzo poruszająca pozycja!
The beginning of the story will only make you ask lots of questions and give you mixed feelings but with time the story is getting clearer. The story has a sad but at the same time happy ending. If Ben wouldn't feel guilty for causing an accident, he wouldn't decide to save seven souls. He wanted to fix everything so much that he deiced to sacrifice himself. It's a very touching movie.


Harry Potter
Proszę Państwa, gdyby nie pojawił się w tym zestawieniu mój ukochany Harry życie straciłoby sens i smak. Seria filmów zekranizowanych na podstawie książek J.K.Rowling jest przeze mnie odtwarzana przynajmniej raz w roku! Uwielbiam ukazywaną tam magię, przyjaźń, wiarę w siebie i dorastanie małego czarodzieja. Wciąż mi smutno, że więcej przygód nie będzie więc odtwarzam raz po razie stare.
I had to put my most favourite movie about Harry Potter here, without it my life wouldn't have any sense. I watch the movie adaptations of J.K.Rowling books at least once a year! I love how this series is portraying magic, friendship, self-belief and growing up of the young wizard. I'm still sad that there are no more new movies from this series.


BAMBI
Mój gust jeśli chodzi o film jest jedną wielką mieszanką bo jednak wybieram seriale.


My movie taste is one big mixture of styles because I mainly watch TV series.


Sok z żuka - Beetlejuice
Jeżeli nie znacie tego filmu to gdzie Wy żyjecie? Jak to w ogóle możliwe, że nie znacie tego tytułu? Jest to idealny film na Halloween, ale ja mogę to arcydzieło oglądać cały czas. Jestem jednym z dzieciaków, które dorastały na twórczości Tima Burtona - tak, może dlatego jestem dziwna ale coś w Soczku z żuka sprawia, że ciągle mogę go oglądać bez przerwy. Może efekty użyte w filmie nie przyciągną młodszych widzów, ale ten "ponury" styl przyciągnie wiele osób.
If you don't know this movie then where have you been living? Like, how is this possible? This movie might be ideal for Halloween but for me, it's a masterpiece which I can watch every day. I'm one of those kids that grew up on Tim Burton's movies - yep, maybe that's why I'm a weirdo but there's something in Beetlejuice that makes me wanna watch it all over. Maybe the effects used in this movie won't get to a younger audience but I totally feel like if you want something darker in a style then go for this movie.


Narzeczona dla kota - The Cat Returns
Stwierdziłam, że pisząc o filmach ze studia Ghibli nie powinnam pisać o Spirited Away czy Castle In The Sky, ponieważ każdy zna te tytuły. Dorastałam na tytułach od Ghibli więc mam jakiś sentyment. Jestem pewna, że narzeczona dla kota to idealny tytuł dla kocich mam, ale to coś więcej niż tylko koty - pastelowe senne kolory i nietypowy styl. To film, który śmiało mogę oglądać ze siostrzenicami nie martwiąc się, że będzie tam coś czego nie powinny oglądać.
I thought that mentioning animated movies from Studio Ghibli I shouldn't talk about Spirited Away or Castle In The Sky since everyone knows these titles. I grew up on movies made by Ghibli so there's some kind of sentiment again. I'm sure that The Cat Returns is a great title for every cat-lady but there's more into Ghibli's movies than cats (in this case) - pastel dreamy colours and style. It's a movie which I can watch with my nieces without being scared that there might be something that they shouldn't watch.
Co robimy w ciemności - What We Do In The Shadows
I zgadnijcie co? Wracamy do "mrocznych" klimatów. Mockument to taka forma pokazywania kompletnej fikcji w formie dokumentu. Co robimy w ciemności to mockument o grupie wampirów, którzy żyją w XXI wieku. Film jest unikalny - nie przez formę a przez to, że wygląda jak parodia wszystkich tych supernaturalnych filmów, którymi jeszcze niedawno zostaliśmy zaspamowani przez książki dla nastolatków, jedno co powiem - ten film mnie nie znudził.
Oh, guess what? We're back to the 'creepy' movies. A mockumentary is a form of showing the viewer some fake events in a document style, What We Do In The Shadows is a mockumentary about a group of vampires living in the 21st Century. This movie is unique - not only because of the form but because it feels like a parody of all the supernatural movies that we got spammed thanks to some books for teenagers but honestly, I didn't get bored while watching.
Ona - Her
Ten film łączy dwie rzeczy, które spotkam w pracy, ponieważ nie tylko moja praca skupia się na dziale IT ale pracuje jako content creator/fotograf. Dla mnie, estetyka w filmie to silny punkt. Ona to film, który nie tylko urzeka estetycznie przez senne, pastelowe barwy. To wizja świata, który zamiast komunikować się z sobą komunikuje się tylko ze sztuczną inteligencją - wizja, która patrząc po rozwoju sztucznej inteligencji, której używamy nawet w smartphonach do poprawy wyglądu zdjęć może kiedyś okazać się prawdziwą.
This movie mixes two things that are related to my work since my field of work is focused on IT and because I also work as a content creator/photographer. For me, aesthetic in a movie is a strong point and Her just got me with the aesthetic and again - dreamy, pastel colours. It's also a vision of the world using AI instead of communicating with other people - a vision that one day can be our reality especially if you see that new smartphones use AI to make your photos look better.
Wspomnienia gejszy - Memories Of Geisha
Niestety nie czytałam książki, ale film wygrał moje serce wizualnie, poprzez barwy, muzykę i historię, chociaż jest w nim sporo rzeczy, których nie lubię w końcu film nieodwzoruje kultury czy tradycji 1:1, ale mimo wszystko to film, który raz w życiu musicie zobaczyć.
I haven't read a book but Memories Of Geisha is a movie that got me with visuals, colours, music but also the story but there's a lot of stuff which I personally not like since the movie won't show you the culture and traditions well but it's still a picture which you should definitely see once in your life if you haven't seen it already.


To wszystko co mamy dla Was w tym sezonie. A jakie są Wasze ulubione filmy i seriale, które możecie nam polecić?